A-WALL's Standard Panels
A-WALL panels are 2-5/8" thick, 4' wide and either 8' or 9' high. They can be cut to specific widths or stacked to meet the dimensional needs of your project. Our standard panel is constructed of two pieces of Type X, Firecode® gypsum board with a specially formulated core that's a superior fire barrier compared to regular drywall. The gypsum panel surfaces contain insulating ribs which significantly reduce sound transmission from one side of the panel to the other. These ribs also create three, independent wiring cavities which are sized to accept standard electrical boxes and allow for unlimited wiring flexibility. You can request single or ganged switches and outlets, as well as phone and data boxes practically anywhere you need them. And later, you can install additional devices in the panels when needed using off the shelf electrical components.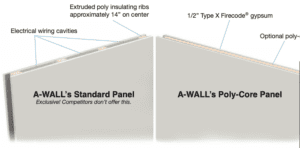 ---
A-WALL's Poly-Core Panels
An optional Poly-Core is available for buildings being located in severe environments such as refrigerated warehouses or next to production furnaces. A-WALL's Poly-Core increases the insulating value of the panel to R-9.
Panel Finishes
A-WALL panels are factory finished with your choice of three durable, washable surfaces.
Vinyl Clad Gypsum - 6 mil., Class A fire rated, stipple textured vinyl. Bone, white and gray are standard.
FRP Clad Gypsum - Pebble textured, Class C fire rated, Fiberglass Reinforced Plastic. Khaki, white and gray are standard. Smooth and Class A also available.
Steel Clad Gypsum - Smooth, 24 gauge, galvanized, painted steel. Almond and white.
Unfinished gypsum panels are also available. They can be painted on-site to match your corporate color scheme.
---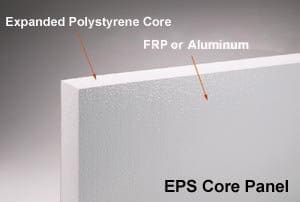 EPS Core Panels
A-WALL EPS (expanded polystyrene) Core Panels can be used outdoors or in wet environments. Typical applications are food processing plant offices and equipment wash booths, where water will be splashed or sprayed on the walls.
EPS core panels provide an insulating value of R-12. Wiring is surface mounted in conduit or Wiremold to maintain the wall's thermal properties. They are available surfaced with fiberglass reinforced plastic (FRP), steel, or embossed aluminum.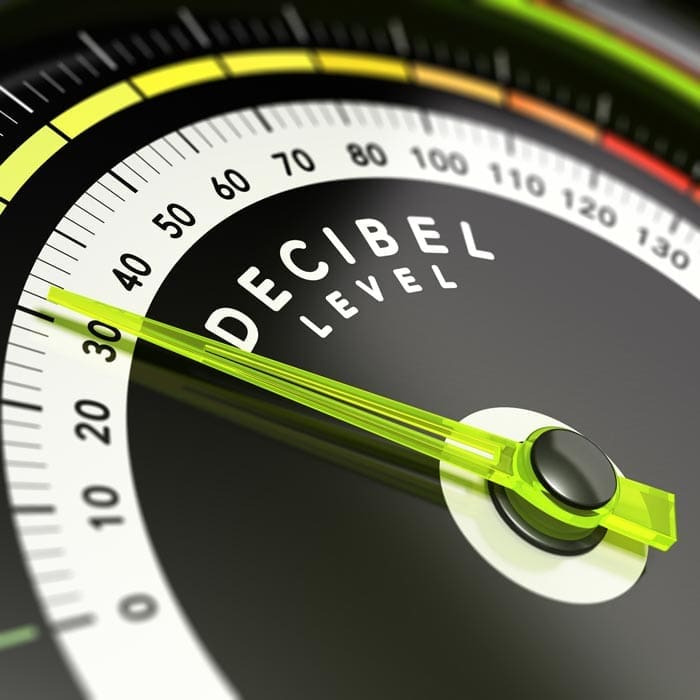 Standard A-WALL Panel Noise Reduction in Decibels
| Frequency | Decibels |
| --- | --- |
| 125 | 27 |
| 250 | 27 |
| 500 | 37 |
| 1000 | 39 |
| 2000 | 48 |
| 4000 | 48 |
STC=32
STC=36 can be achieved with 24 gauge steel finish on one side of the panel