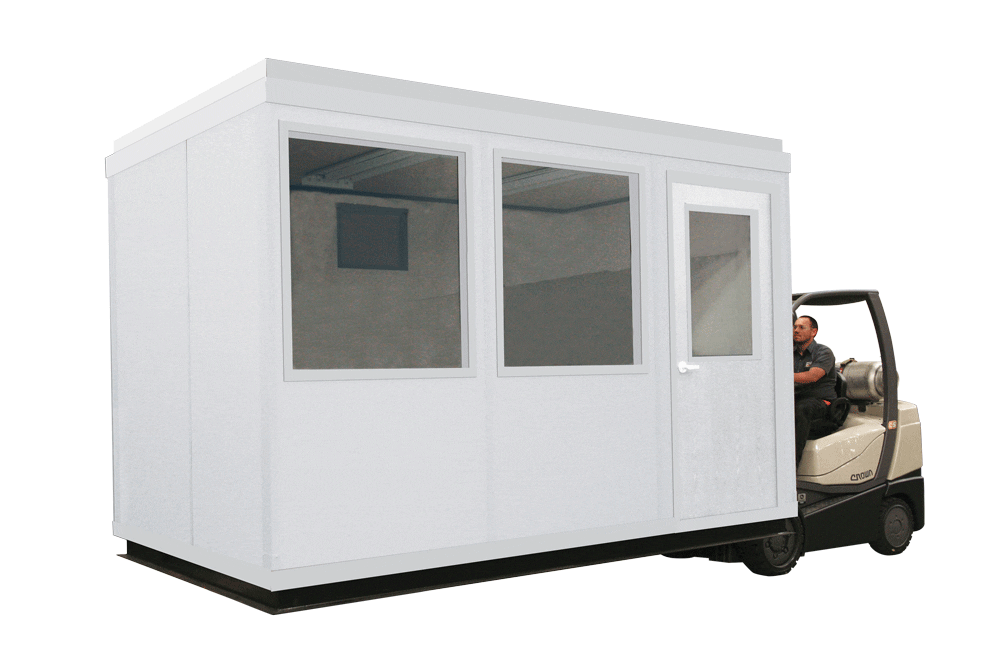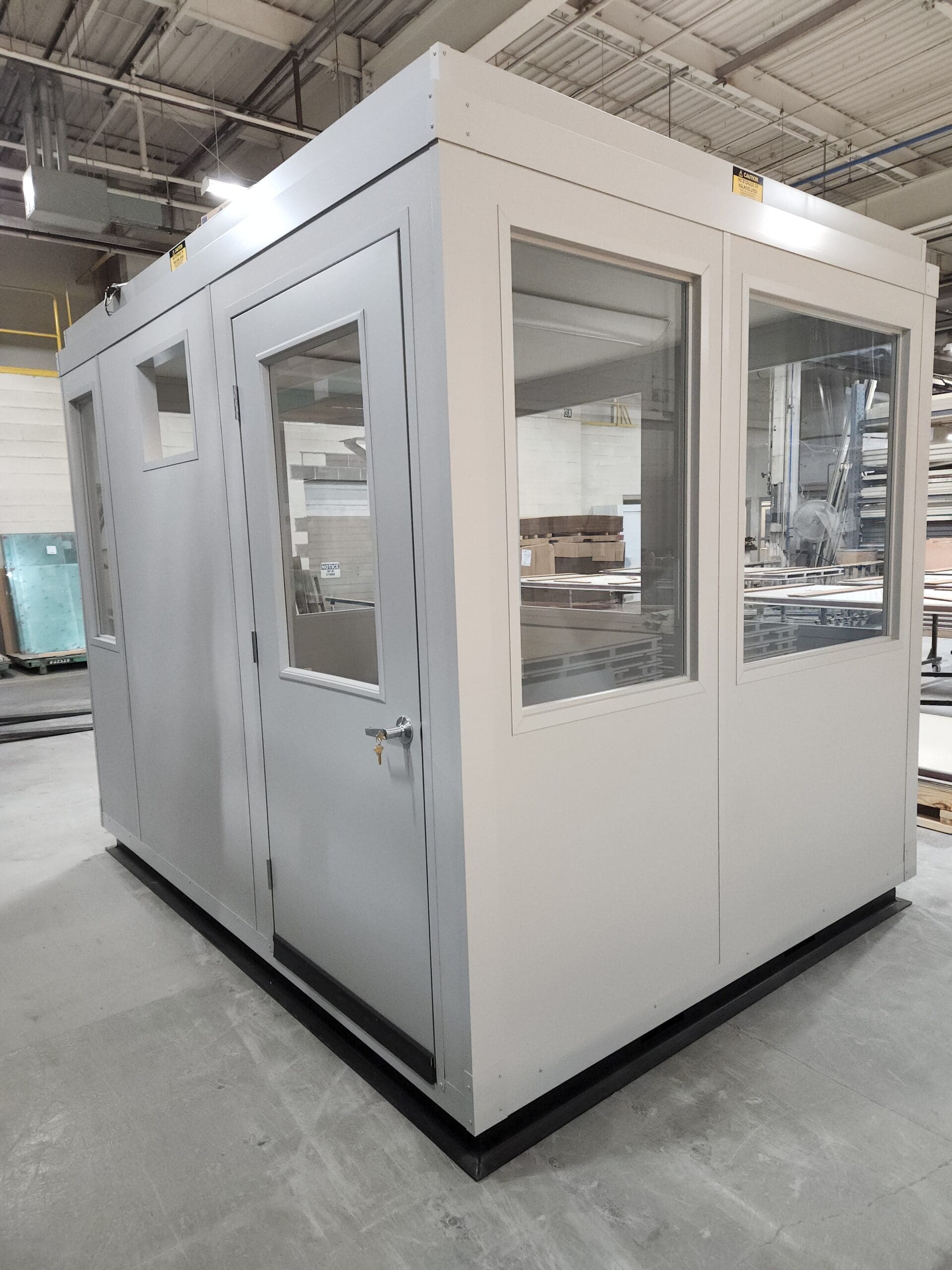 Forkliftable Modular Offices
When Portability is Paramount
A-WALL forkliftable, modular offices are factory assembled on a steel base and perfect for applications that require frequent relocation. They can be moved quickly, with no disassembly/reassembly required. The base is welded steel to insure its structural integrity during relocation. Reinforced forklift openings are provided on two sides for accessibility, and accept standard fork sizes. Forkliftable offices are also available as "knocked down" kits that can be assembled and wired on-site.
Welded, Structural Steel Base
The base is constructed of structural steel and T&G plywood with a durable, vinyl floor covering.
Available Factory Assembled or K-D
Shipped factory assembled and ready for occupancy or as a kit for assembly on-site.
Mix or Match Panel Finishes
Choose from vinyl, FRP, steel or unfinished, paintable panel surfaces.
Unsurpassed Quality
A-WALL's commitment to quality and attention to detail are unmatched.
A-WALL buildings are the Cadillacs of the industry; from the product to customer service and engineering. The A-WALL team is always there for me, no matter the situation, and it's awesome to have that support.
– Stephen Barnes