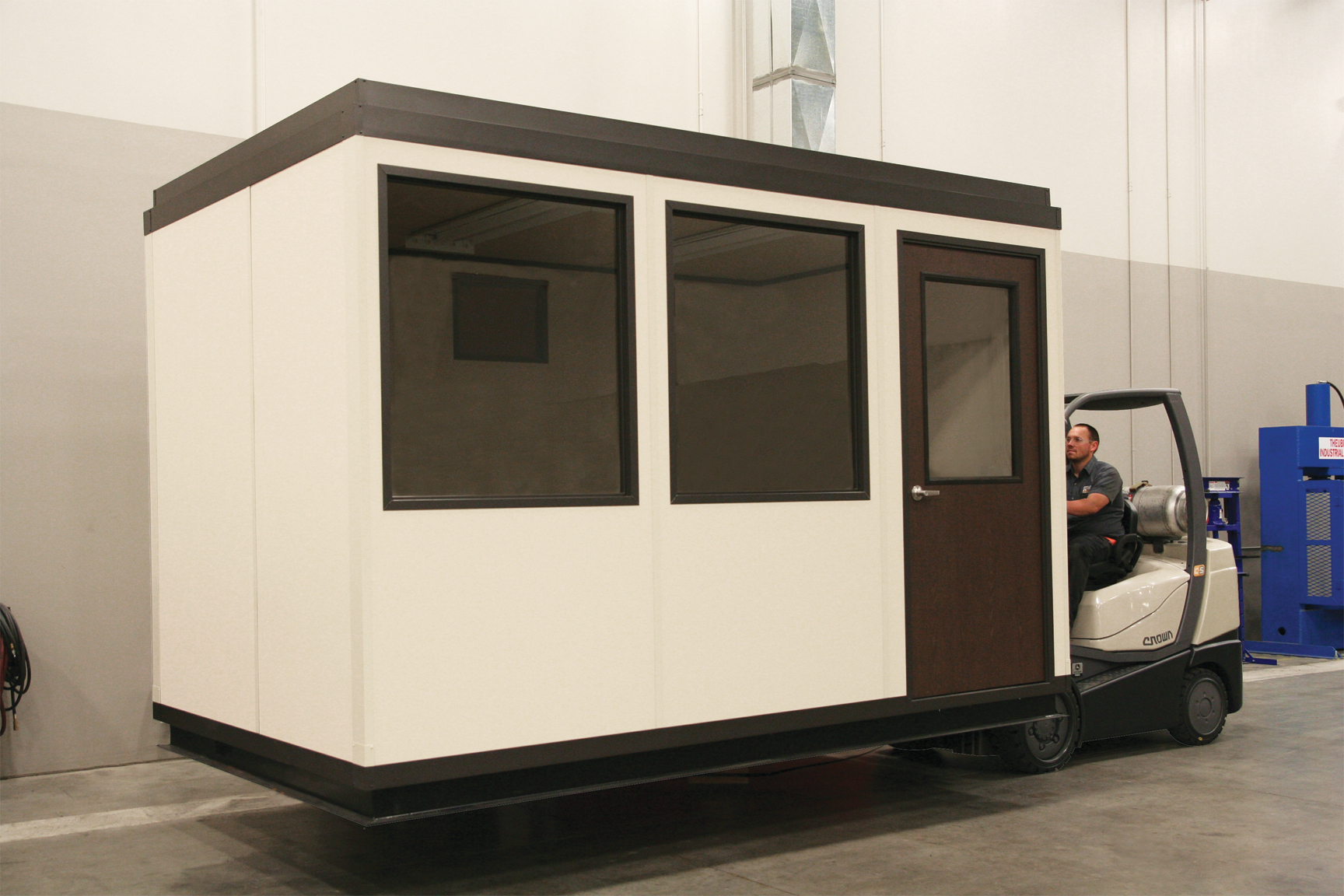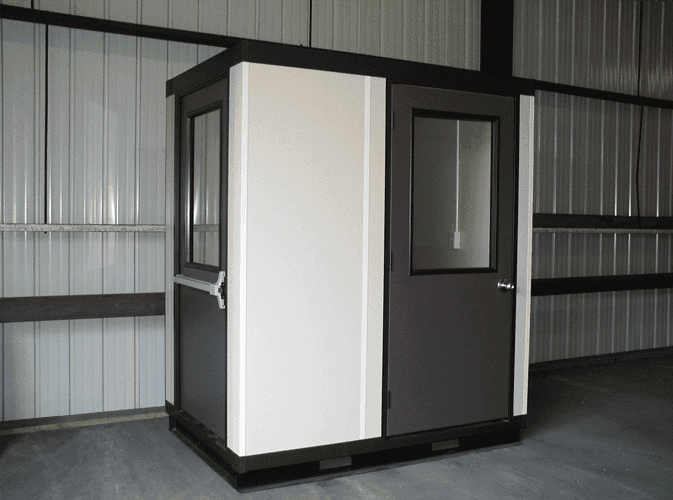 Forkliftable Modular Offices
When Portability is Paramount
A-WALL forkliftable, modular offices are factory assembled on a steel base and perfect for applications that require frequent relocation. They can be moved quickly, with no disassembly/reassembly required. The base is welded steel to insure its structural integrity during relocation. Reinforced forklift openings are provided on two sides for accessibility, and accept standard fork sizes. Forkliftable offices are also available as "knocked down" kits that can be assembled and wired on-site.
Welded, Structural Steel Base
The base is constructed of structural steel and T&G plywood with a durable, vinyl floor covering.
Available Factory Assembled or K-D
Shipped factory assembled and ready for occupancy or as a kit for assembly on-site.
Mix or Match Panel Finishes
Choose from vinyl, FRP, steel or unfinished, paintable panel surfaces.
Unsurpassed Quality
A-WALL interior building components carry a 10 year warranty.
Exclusive Features and Accessories
Click on any of the tabs below to learn more about features and accessories for your A-WALL modular office or inplant building.
Did You Know?
A-WALL modular offices are shipped with U.L. listed switch and outlet assemblies factory installed in the wall panels.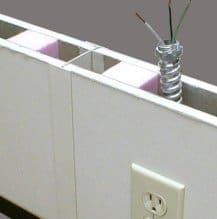 Factory wired panels reduce your installation time and labor cost.
A Division of Component Systems, Inc.
2245 West 114 Street
Cleveland, Ohio 44102
Phone - 216-252-9292 | 800-345-4400
FAX - 216-889-1263 | 888-432-9274
E-mail: info@a-wall.com
Privacy Policy