GUARD RAILS
Protect your modular building, inventory, equipment, machinery and people in your facility with guard rails! With these steel barriers, you can create secure walkways, protect valuables from forklift damage, create entry/exit points and more. 
Unmatched protection.
Steel barriers provide the protection you need for better operations. Learn how they can benefit your company by downloading the spec sheet.
IMPACT RATING: 10,000lb at 4mph (industry standard)
COLUMNS: 4" x 4" x 3/16" structural tube
BASE PLATES: 10" x 10" x 5/8" plate steel
RAILS: 12" high  12 gauge steel
Convenient.
All necessary hardware and anchors required for installation are included in your guard rail shipment.
Customizable.
Lift-out rail options exist for equipment and machinery that require access by personnel. There are also various gate options that can be added to your guard rail system.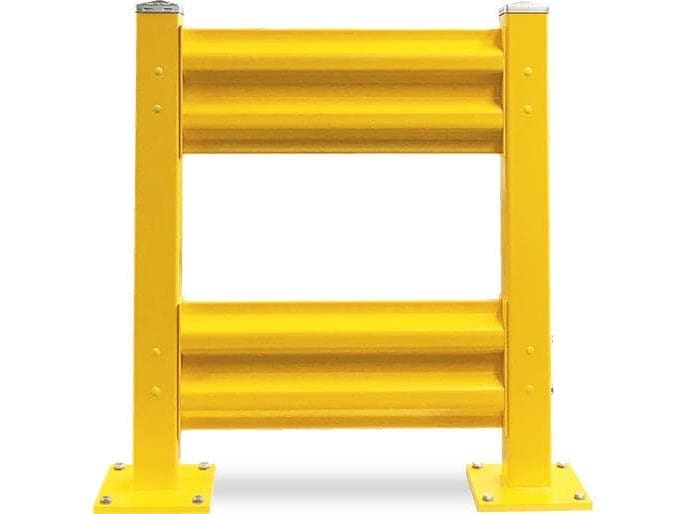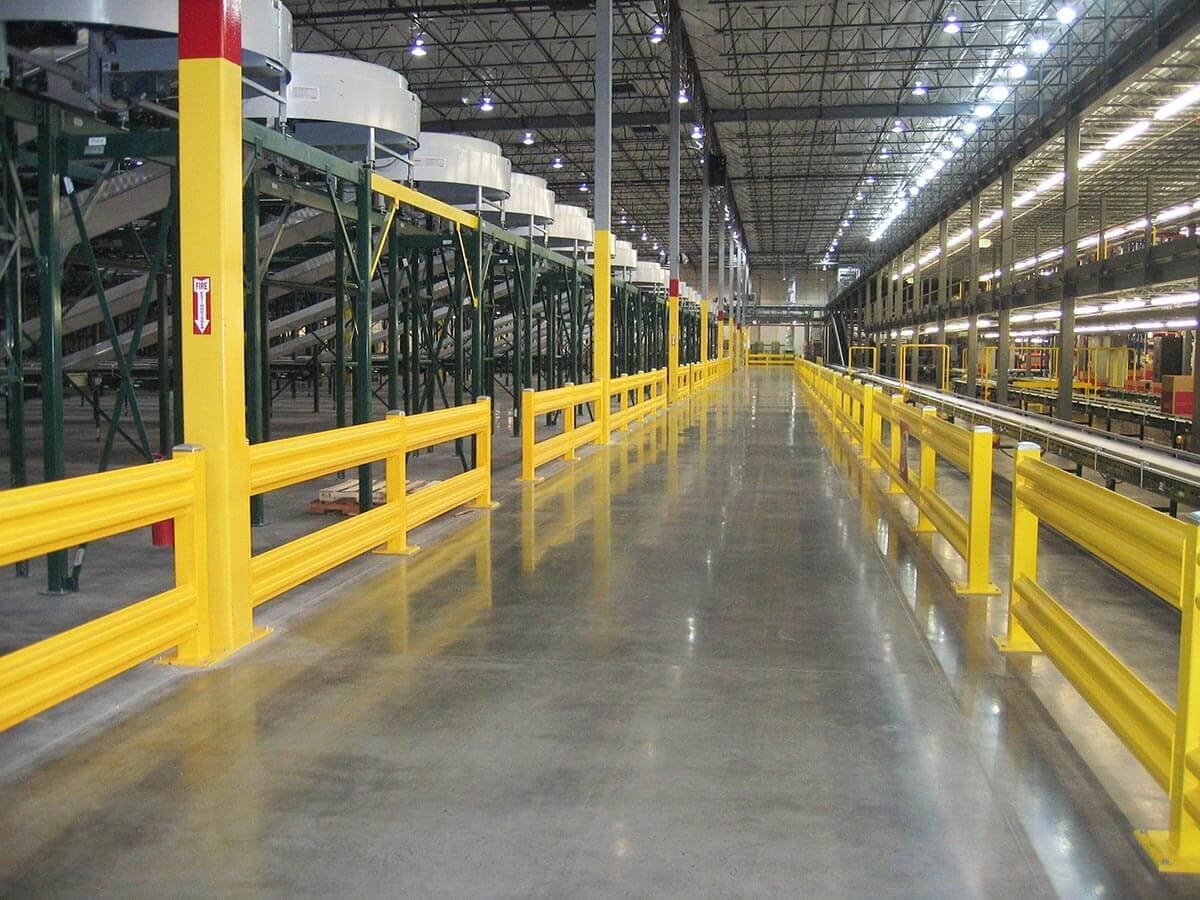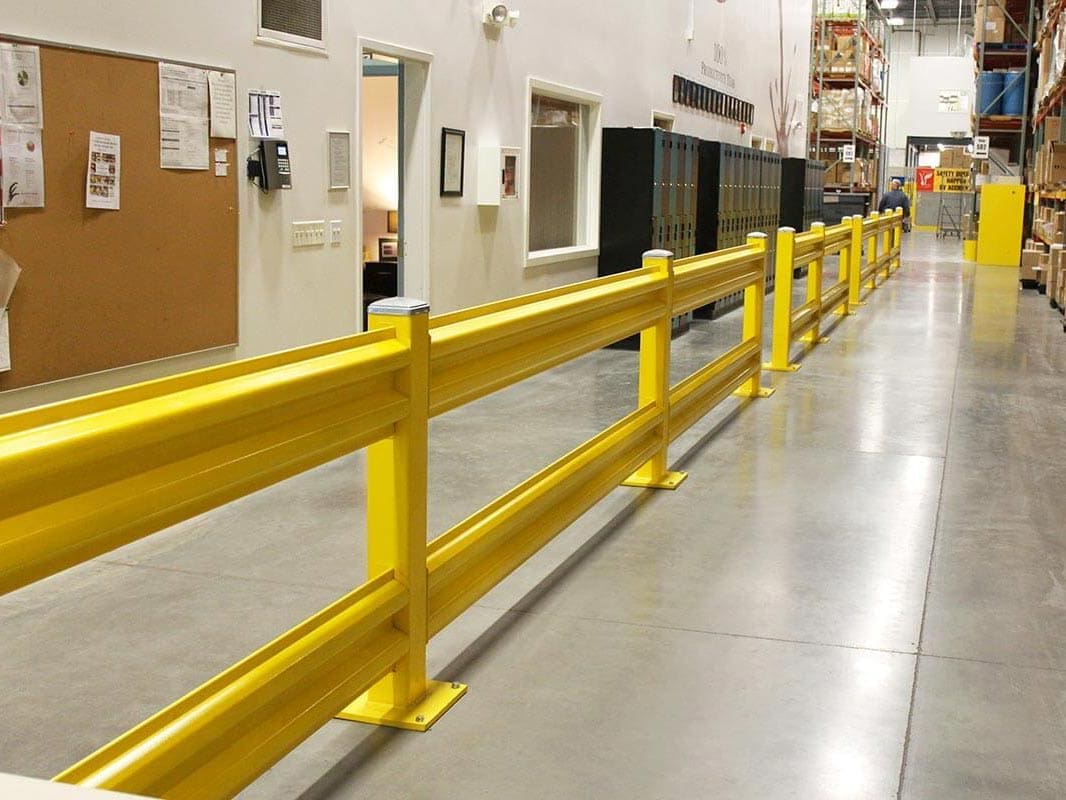 RELATED PRODUCT OFFERINGS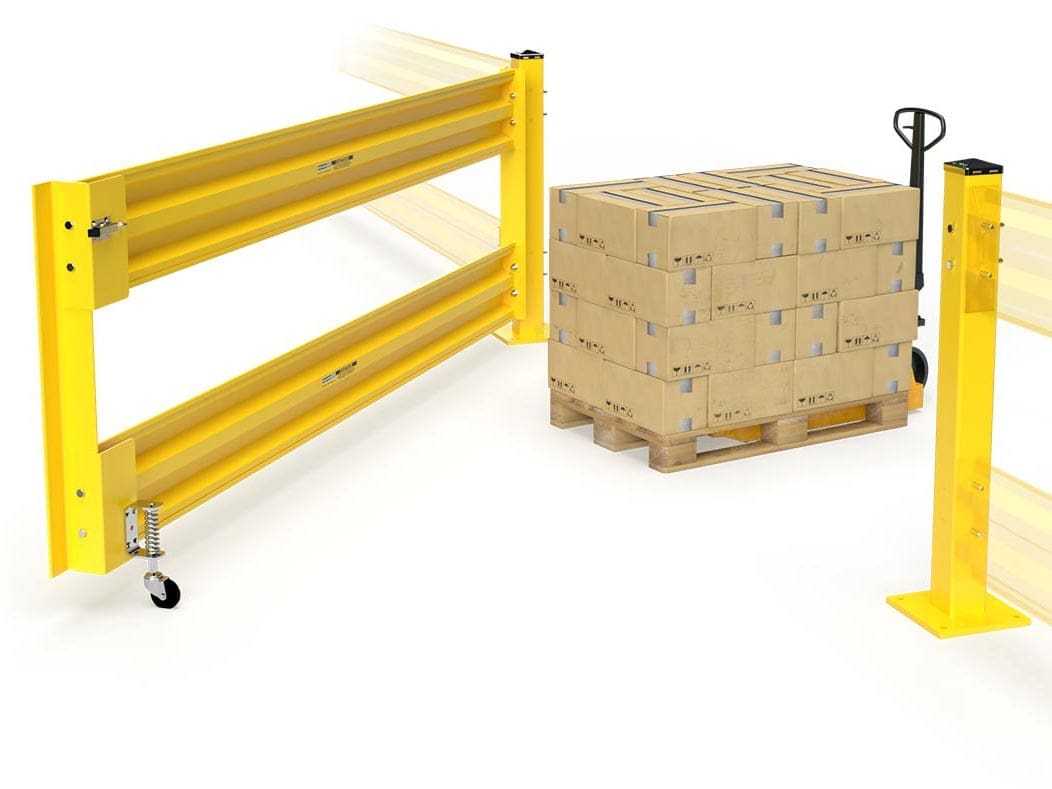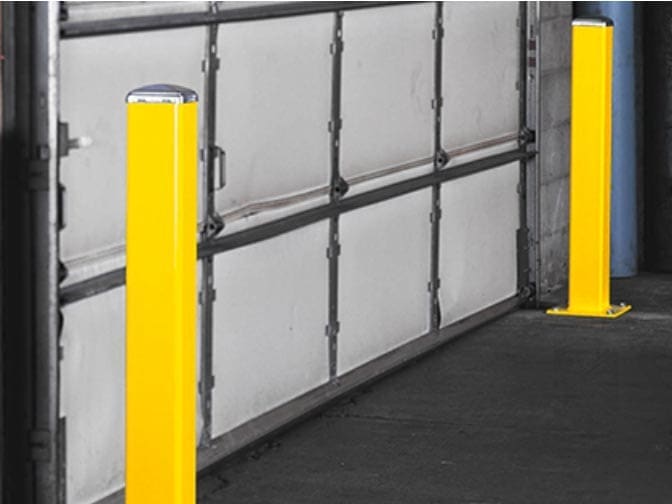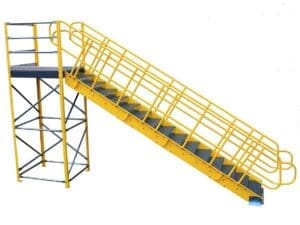 A-WALL SPECIALISTS WILL WORK WITH YOU TO PICK THE APPROPRIATE AND MOST COST-EFFICIENT RAIL SIZE NEEDED FOR YOUR APPLICATION.
Download the full spec sheet here.
Complete Your Order with Industrial Flooring!
Loose-lay, heavy-duty PVC tiles that are oil and chemical resistant. Choose from a variety of styles, textures & thicknesses. 
Learn More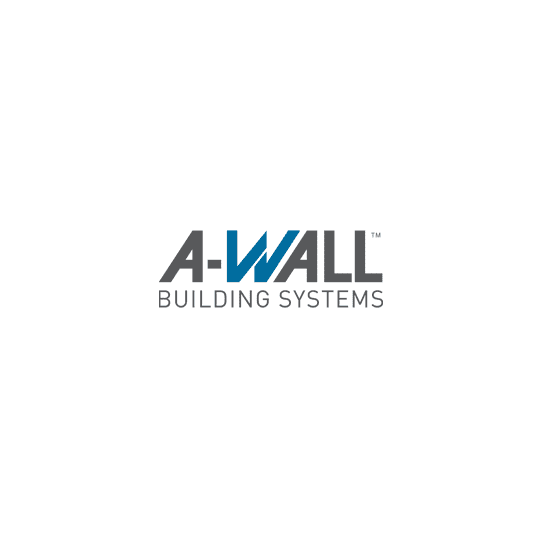 A-WALL is the fast, flexible, cost-effective alternative to current construction supply chain and labor delays. My project was installed and ready for use before I would have received my stud and drywall quote. 
– Mark S., Operations Manager
A-WALL makes my job easier. They have fast turn-around times and give me the support and resources I need to get the job done right. Most importantly, they are genuine, trustworthy people. 
– John P., Dealer Sales Rep