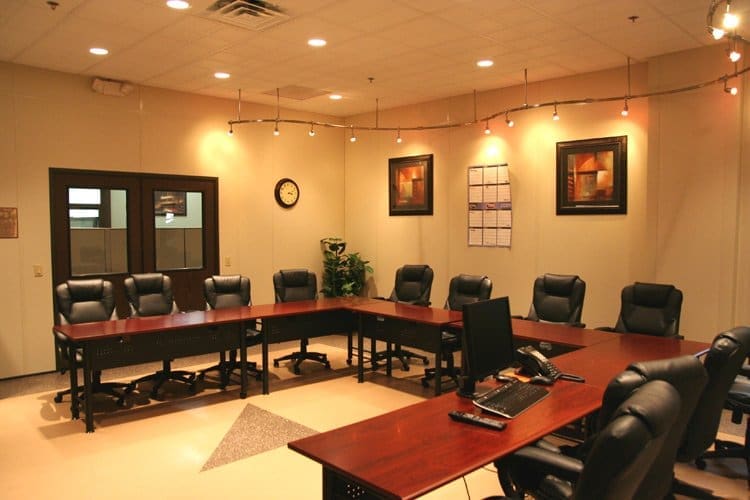 Dedicated People Manufacturing Quality Buildings Since 1978
Our Heritage
A pioneer in modular construction, Component Systems, Inc. entered the modular building industry in 1978. The initial goal was to manufacture a modular, in-plant building system with the appearance, acoustical performance, fire safety and wiring versatility of stud and drywall construction. Using a common-sense design approach, the result was our A-WALL 200 building system. It was granted a Federal Patent for its unique ability to emulate permanent construction, and became the benchmark for all of the A-WALL building systems we offer today.
Our Culture
Our forte is customer service. Excellent customer service, coupled with an established commitment to quality is our trademark. We are a family business that believes you have unique needs that must be satisfied to earn your initial confidence and future business. Whether manufacturing an efficient, quiet, modular office or an environmentally controlled, process enclosure, the Component Systems team is committed to exceeding your expectations.
Our Core Values
Much like the military, Component Systems was founded on the core values of honor, courage and commitment. These core values continue to guide us more than three decades later.
Honor

We execute every transaction honestly. You will be treated honorably and with unquestionable integrity.

Courage

Unintentionally and by nature, people sometimes make mistakes. When we are at fault, we exercise the courage to take ownership of the problem, rectify it promptly and adjust procedures to prevent it from reoccurring.

Commitment

We are committed to earning your business and above all else, achieving your total satisfaction.
Our Customers
The following is a brief sampling of A-WALL customers who are leaders in their respective industries.
Alcoa
Amazon.com
Anheuser Bush
Boeing
Campbell's Soup
Cargill Foods
Caterpillar
Chrysler Group
Coca-Cola
Con Agra Foods
Delmonte
Detroit Diesel
Dow Chemical
Duke Energy
Dupont
Edy's Ice Cream
Faygo Beverages
Ford Motor
General Electric
General Foods
General Mills
General Motors
Georgia Pacific
Gerber
GlaxoSmithKline
Honda of America
Honeywell International
IAMS Pet Food
International Paper
International Truck & Engine
Johnson & Johnson
Kal Kan Foods
Kellogg
Kenworth Truck
Kia Motors America
Kraft Foods
Kroger Dairy
Lockheed Martin
M&M Mars
Mack Trucks
Marathon Petroleum
McCormick Foods
McKee Foods
Mercedes-Benz USA
Merck Pharmaceutical
Miller Brewing
Motorola
Navistar International
Nebraska Public Power
Nestle
Northrop Grumman
Otis Spunkmeyer
Papa Johns
Pratt & Whitney
Pfizer
Philip Morris USA
Pillsbury
Proctor & Gamble
Quaker Oats
Samuel Adams
Siemens USA
Subaru of America
Swisher International
T. Marzetti
Target
Tootsie Roll
Toyota Motor Sales
Volvo Penta Marine
Walmart
Walt Disney World
Westinghouse Electric
Wrigley